Timber Floor Installation Services
Are you thinking about installing a new timber floor in your home or business? Whether you are building a brand new home and appreciate the classic look of timber flooring, or you want to replace your current floor, installing a brand new hardwood floor is the perfect option.
---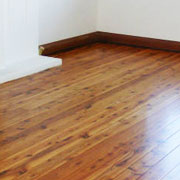 Classic Floorboards
Traditional wood floorboards can transform any space and add value to your property. We work with a wide variety of timber species so you can choose just the right tone to suit your style. We have an innate understanding of what works and what doesn't, so can guide you in choosing the right option. The wood that you choose can make or break the room's overall appearance so we will offer our expertise to guide you in the right direction.
---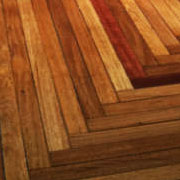 Parquetry Flooring
Parquetry is a unique and intricate style of timber flooring. From classic patterns such as Herringbone or French Chevron to complex panels, we have the skills and expertise to craft exactly the look you are going for. Parquetry is an excellent option to create a focal point in your home or to add visual interest to the flooring in a large commercial space.
It adds texture and personality to any room and allows you to really get creative with the style of your home to create a look that exudes your personality and fits in with the home's current decor.
Parquetry can be laid in many different patterns limited only by your imagination and is known for its beauty and intricate detail.
---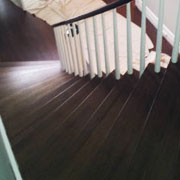 Stair Overlays
We can remove carpet from Mdf, particle board or concrete stairs and overlay with timber to give the appearance of a solid timber staircase.
---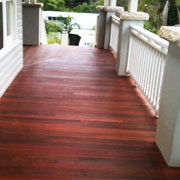 Decking & External Stairs
Decking allows you to extend on your living areas and make the most of your outdoor space, also adding value to your home. We have many years of experience in deck design and building and can advise you on the best design to suit your needs and budget.
One of the main attractions is that they can be erected over ground that is uneven, steep or otherwise unusable.
We have many years of carpentry experience in this field and offer a high level of workmanship.
Our Service
Our commitment to excellence doesn't just extend to our workmanship and the quality of the materials we select. Our professionals only use the highest quality floor sanding tools and equipment and are experienced in handling all types of flooring and finishes.
Before we commence any work, the time will be taken to work with you to fully understand exactly what you are looking for so that we can deliver in accordance with your expectations. All aspects of the pricing will be discussed before we begin and will outline all expenses. Samples can be supplied before any work is started to ensure your expectations are met.
When required, 3D models can be produced using computer software so you can visualise your completed project.
To discuss your vision for Parquetry flooring in Sydney or timber floor installation services, we will provide an obligation free quote. Call, email or text us and we will set up a time for a consultation that works best for you.